Graduation is a special time for everyone involved. The graduates have worked hard to achieve their goals, and the friends and family who have supported them along the way want to make sure the occasion is commemorated properly.
Graduation photoshoots are the perfect way to do this, but they can sometimes be a little mundane. Here are some tips to make your graduation photoshoot more memorable.
Anyone can take a picture with their phone, but not everyone has the technical know-how to take great photos and there are benefits of hiring a personal photographer for your photoshoot. And that's ok! Even those with the most basic photography skills can take beautiful pictures.
Make your photoshoot more meaningful by using it to document special moments in your life.
A snapshot memorable moment at the graduation photoshoot
It's a cliché, but true. Everyone has those special moments that make them who they are, and taking pictures of these moments helps document the passing of time and how far you've come.
Take pictures of the people who make you who you are. The friends and family who love you, the places that hold special meaning to you, the things that make you laugh, the mistakes you make, the joy you feel.
If you have pictures of these moments, you can print a photo book that will be the chronicle of your life.
Graduation photoshoot with Khira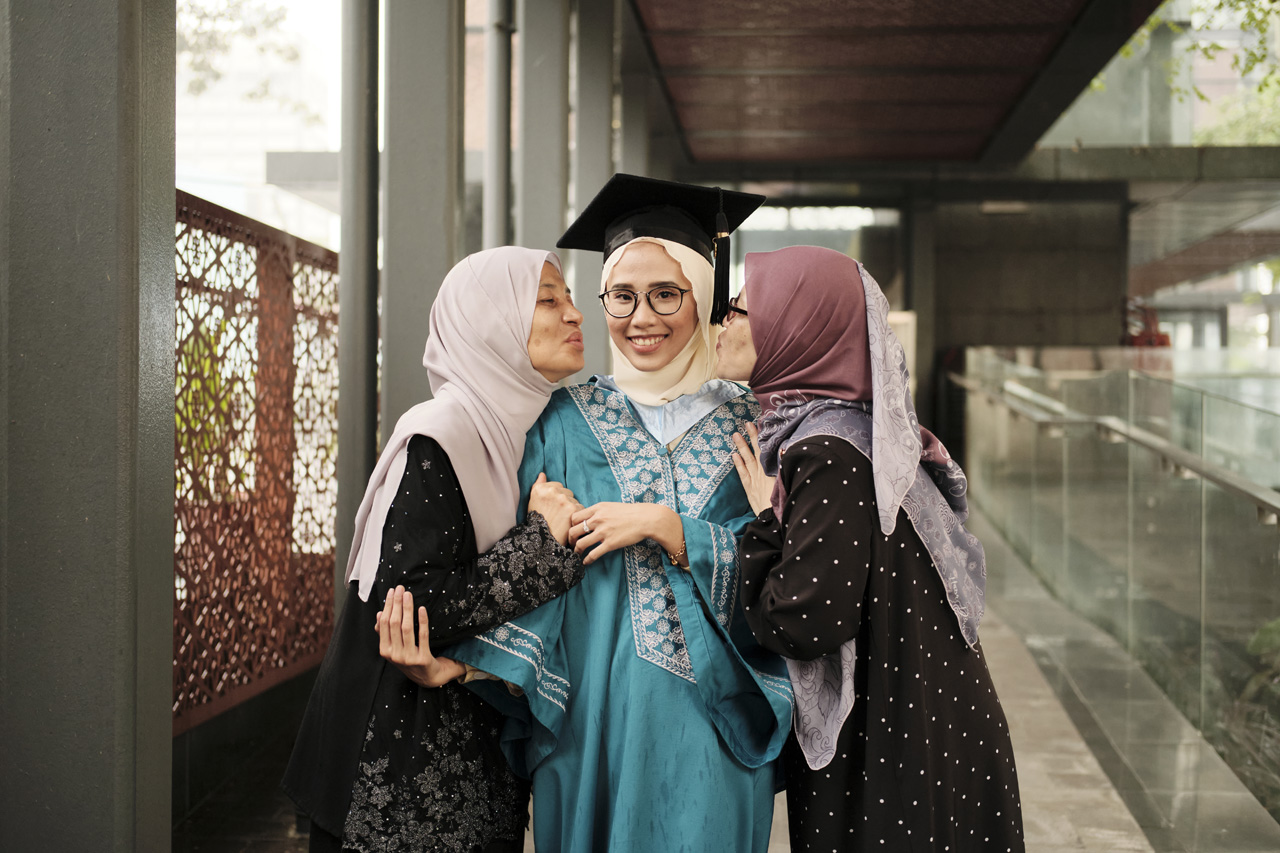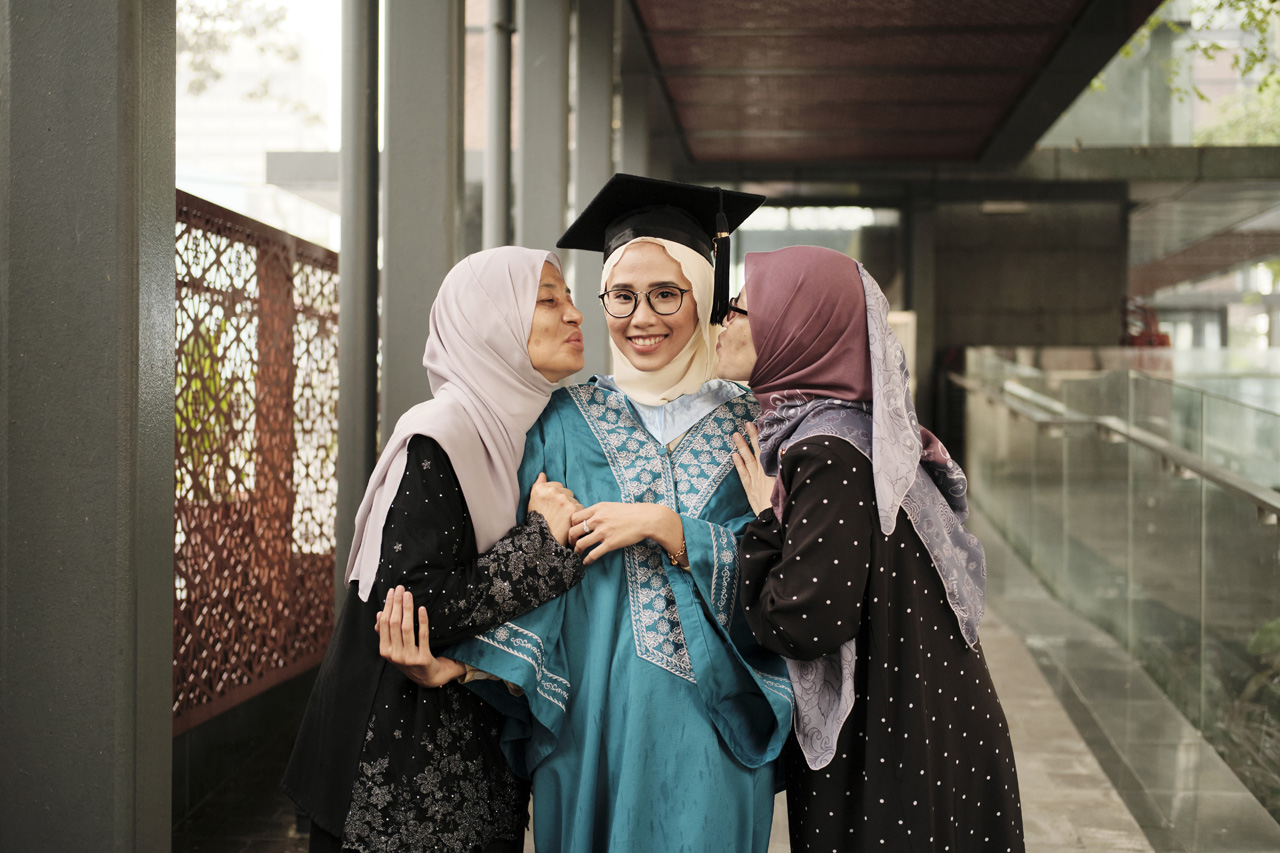 Below are some of the pre-graduation photoshoots in Kuala Lumpur. It was raining and cloudy during the shoot. As my client want to shoot in the rain, I don't mind getting wet while shooting in the rain because it is also an enjoyable experience. It actually feels good shooting in the rain.
It was drizzling so I'm not that worried about my Fujifilm X-T4 camera being weather-resistant. When the rain starts to get heavier, it is better to take photos under the shade.
We did some shots of candid moment photoshoots for Khira and her family. River of Life is one of my favorite portrait photoshoot locations in KL. As my client like her photos being a little warm, I use one of my favorite Fujifilm film simulation recipes for SOOC JPEG.
The results of SOOC turns out quite good but to enhance the photos even further, I have to edit them on Capture One.
Graduation photoshoot with Bella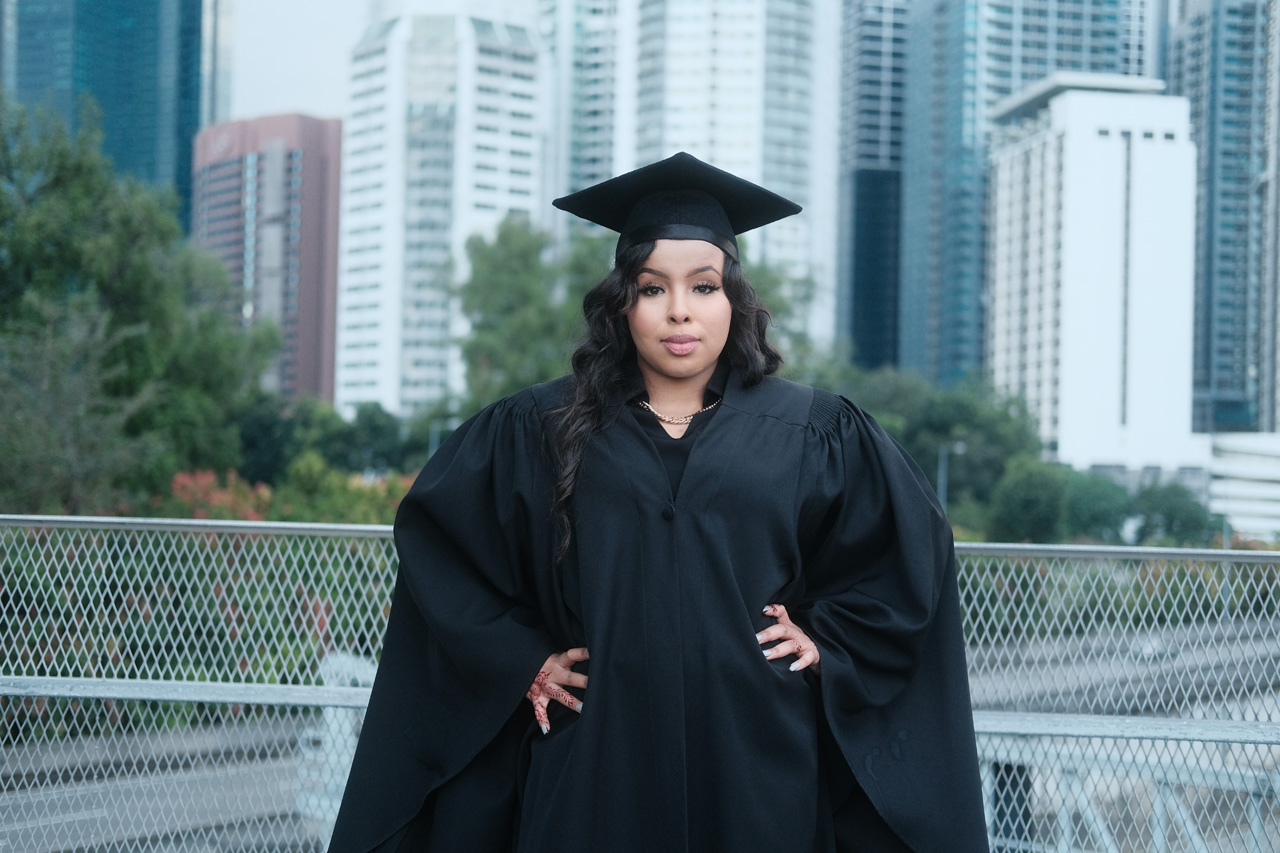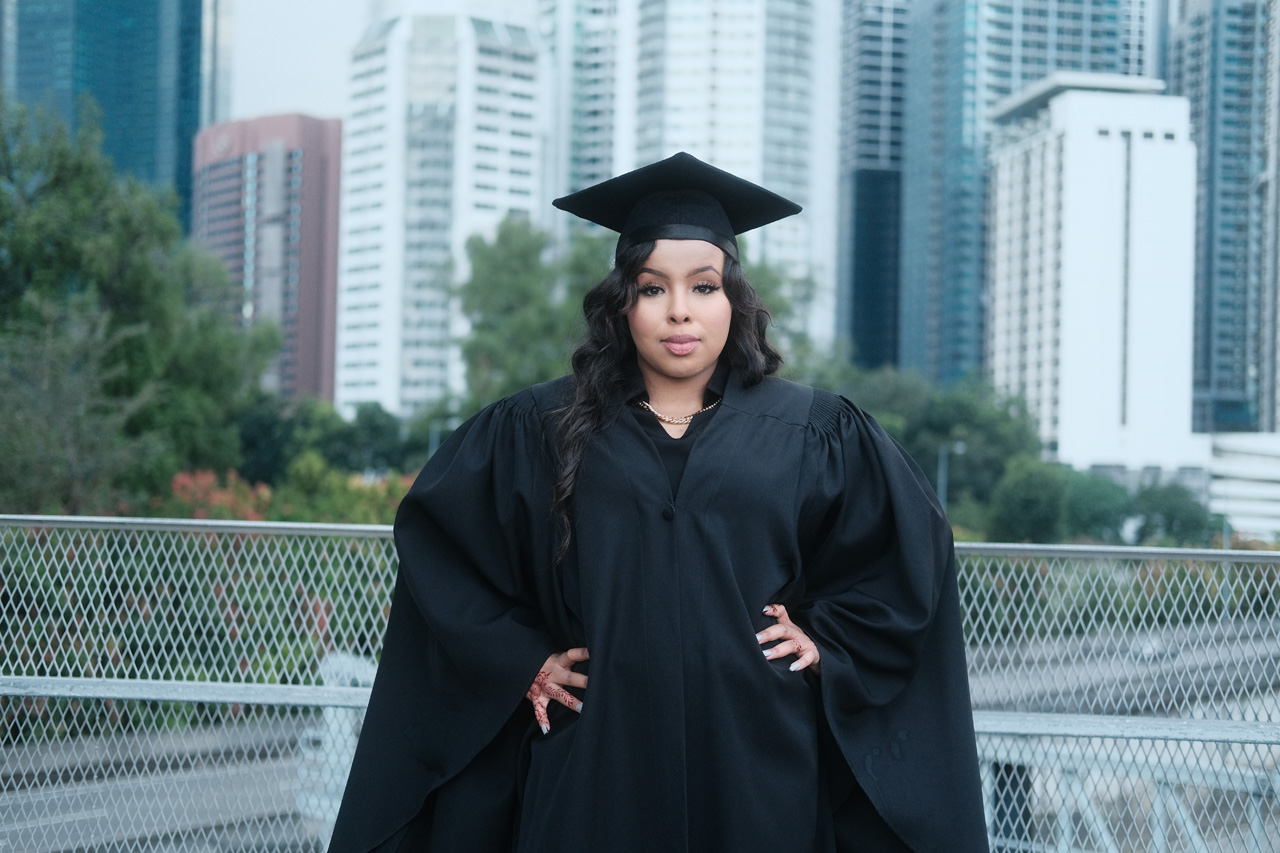 It was my second graduation photoshoot with Bella at a different photoshoot location, which is the Saloma Bridge in Kuala Lumpur. It was lucky the rain stopped and there was some nice sunset for the shoot.
I did some portrait shots and a few cinematic shots with his friends. The lighting was good too, plus not crowded after the heavy rain. Bella and his friends are easy to work with.
If you would like to do a portrait photoshoot in KL, feel free to contact us today!
Photo Gallery